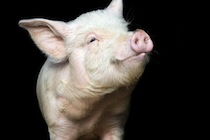 This week, both Marriott International, a leading lodging company with more than 3,700 properties in over 74 countries/territories, and Au Bon Pain, a fast casual restaurant chain with more than 200 locations, committed to eliminating crated sows and caged laying hens from their supply chains.
Both companies made strong and timely commitments that set a progressive example for other large food companies to follow. Specifically,
Marriott International
requires the elimination of gestation crates by 2018 and will ensure cage-free housing for hens by 2015. And
Au Bon Pain
has committed to a crate- and cage-free supply chain by 2017.
While Au Bon Pain and Marriott, as well as more than 50 other companies, make important progress in eliminating some of the cruelest forms of institutionalized animal abuse from their supply chains, Walmart continues to drag its feet.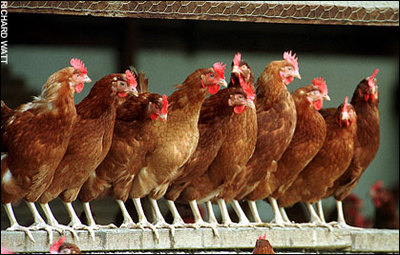 As the largest retailer in the world, Walmart has the power to end the sale of crated pork in the US supply chain. That's why Mercy For Animals is calling on Walmart to eliminate gestation crates from its pork supply chain with the national
Walmart Cruelty campaign
. Join the campaign and share
WalmartCruelty.com
with friends and family.
While retailers have incredible power to end some of the most egregious factory farming practices, consumers can also help prevent cruelty and promote compassion each time they sit down to eat by adopting a
vegan diet
.