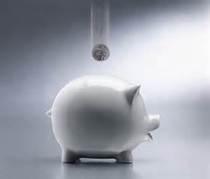 An insurance company in the United Kingdom has devised the Vegetarian Term Life policy, which is destined to reward vegetarians with lower life insurance premiums. Indeed, many studies have shown that vegetarians are generally healthier and tend to live longer.
The company behind this revolutionary idea claims that "the wider industry has failed to catch up with the reality that vegetarians are a better insurance risk." The benefit to newly insured vegetarians would be a 25 percent reduction in monthly premiums, right now for the first year only, although the company hopes to extend this discount throughout the term of the policy.
Currently, most insurance companies factor risks such as smoking, alcohol consumption, and family medical history into pricing policies, but there are also enough current scientific findings to support including vegetarianism as a mitigating and beneficial lifestyle choice.

A recent study of more than 70,000 Seventh-Day Adventists over six years found that on average, vegetarians had a 12 percent lower chance of dying from any cause than that of their meat-eating counterparts. Vegetarians also had a lower risk of developing several chronic illnesses, including high blood pressure, diabetes, and heart disease.

"Various types of vegetarian diets may be beneficial in reducing the risk of death compared to non-vegetarian diets," states Dr. Michael Orlich, an assistant professor of preventive medicine at Loma Linda University and lead author of the study.

In addition, according to the United Kingdom's Vegetarian Society, the risk of heart disease is reduced by 30 percent and the risk of some cancers by 40 percent for vegetarians.
To find tips, ideas, and great recipes for transitioning to a healthy and humane plant-based diet, please visit ChooseVeg.ca.