Kevin O'Connor is one of the most dedicated outreach volunteers that Mercy For Animals has ever had. Since 2010, when he became involved in the Ohio ballot initiative that worked to ensure farmed animals were given at least enough space to stand up, turn around, extend their limbs and lie down, Kevin has coordinated an incredible team of Cincinnati volunteers.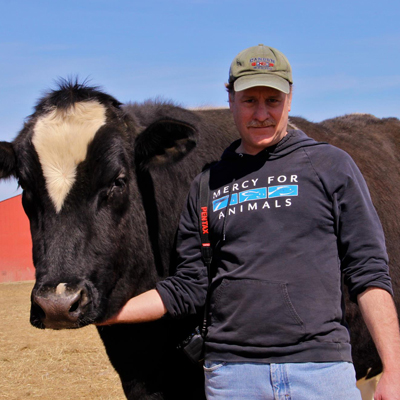 Over the years, Kevin has inspired thousands of individuals to consider the plight of farmed animals and make more compassionate food choices. Just last week, Kevin and his team set a personal record, handing out their 100,000th leaflet!
Although a simple approach,
leafleting
--distributing free
literature
detailing the
horrors of factory farming
and encouraging readers to boycott cruelty by
going vegan
--holds incredible power in building a kinder future for all creatures.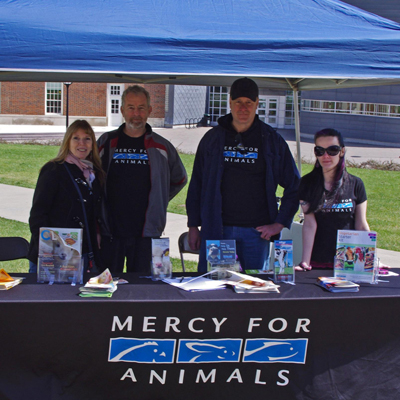 Through professional and positive leafleting events, our interactions with the public, as brief as they may be, puts a friendly face on animal advocacy, while building a deeper and broader understanding and awareness of the problems of factory farming.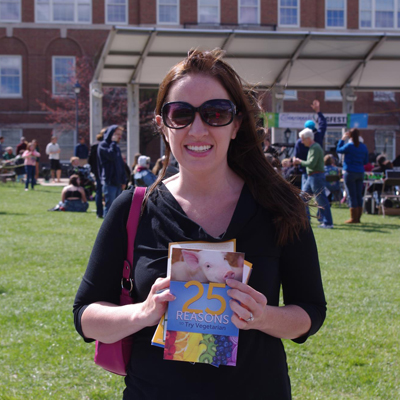 Want to get active in your town? Fill out our volunteer form
here
, and check out MFA's
Action Center
for more ideas on how you can promote compassionate food choices.