Over 50 Mercy For Animals supporters and Sunrise Sanctuary volunteers joined forces last weekend for an afternoon of spring cleaning at Sunrise's 16-acre animal rescue and sanctuary in Marysville, Ohio. Sunrise Sanctuary is a permanent shelter that provides a safe haven for over 170 animals.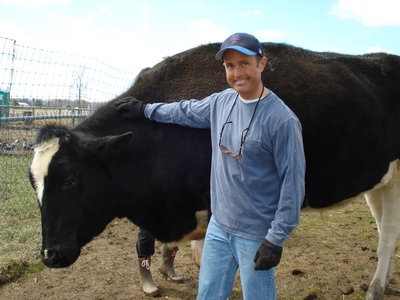 Led by A-list activist Kevin O'Connor, volunteers cleaned out the barns, did some repairs, and of course, groomed any of the animals who were interested in the attention. This young volunteer even did some painting!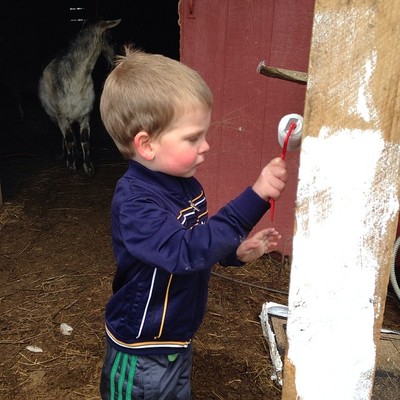 In between chores, the volunteers had plenty of opportunities to play and interact with the animals living at Sunrise. Sunrise is home to pigs, cows, chickens, rabbits, goats, horses, and many more. For some volunteers, this was their first time meeting a cow or chicken. They quickly learned how affectionate they can be, and how similar they are to the dogs and cats we know and love.
Feeling inspired? Want to make a difference for the animals? Check out MFA's
events pages
to learn about happenings in your area. For more information on volunteering with MFA,
click here
.