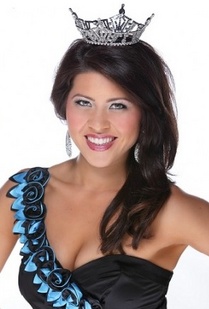 The Windy City can now add a vegan princess to its long list of veg-accomplishments with Marisa Buchheit, the first meat-free winner of the
Miss Chicago
pageant. Marisa, who led the inaugural
Chicago Veggie Pride Parade
, will be competing in the
Miss Illinois
pageant in hopes of making it into the
Miss America
pageant in 2013. Longtime vegan and native Chicagoan, Marisa is pursuing a career as a professional opera singer and can be seen performing with the American Chamber Opera Company. We got a chance to chat with Miss Chicago to find out what it takes to become veg-royalty.
MFA: At what age did you go vegan, and was it an overnight switch or a gradual transition?
Marisa Buchheit: Vegetarianism came first. I was all of seven or eight years old when I first became vegetarian, and that was because I thought I was Pocahontas and felt a deep, spiritual connection with animals from an early age. The switch to veganism happened in junior high school, at the age of twelve. Despite being a vegetarian, I had gained quite a bit of weight as a result of angst towards salads and a love for cheese and bread. I was completely lacking in confidence and going through a "goth" phase along with a friend of mine from my seventh grade class. Partially out of my love for animals and partially out of my desire to be rebellious and different, my friend and I decided to go vegan. Well, it did not take long to shed about thirty pounds and become a much stronger, healthier, happier person.
MFA: What was your motive for adopting a completely plant-based diet?
Marisa Buchheit: Mostly for the animals, but also for health reasons. Since becoming vegan, I have come up with hundreds more reasons why this is absolutely the correct lifestyle choice for me.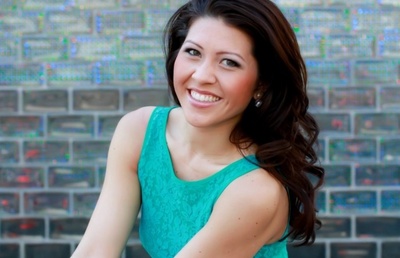 MFA: What type of advocacy work do you do, and what do you think is the most effective way to approach people?
Marisa Buchheit: Most of my advocacy is through word-of-mouth communication with friends, family members, and complete strangers. I think vegans and vegetarians who wish to reach out to others about the lifestyle need to do so in a respectful, non-judgmental way. Nobody likes being told what to do or what is right for their lives, so I think the best thing to do is to be open to talking with people who are interested, and to be knowledgeable enough to answer questions and concerns about the lifestyle. The "vegan effect" never ceases to amaze me in my daily life. Through the power of positive energy and a certain radiance that veg folks tend to exude, I find that open-minded individuals are naturally drawn to the idea of veganism and will start to ask questions. It's an interesting sort of osmosis. I've seen friends and family members transform before my eyes!
MFA: What does your vegan diet mainly consist of? Do you take into consideration any special factors such as your professional opera soprano career or pageant competitions?
Marisa Buchheit: My vegan diet consists of dark chocolate. And lots of it. Okay, okay, that is not all that I consume (unfortunately). I eat a lot of fruits, veggies, raw nuts and nut butters, soy and almond milk, beans, whole grains such as brown rice, whole wheat bread, pita, oats, vegan thai and chinese food, and of course, some vegan junk food on occasion. As far as diet goes, if I am on track with my healthy eating patterns, this pays off both in my singing abilities and the maintenance of my pageant bod.
MFA: How has adopting a vegan compassionate lifestyle affected your friends and family? Are they supportive? Have any of them given vegetarianism a try?
Marisa Buchheit: I love this question. I think the reason for this is that my family is super supportive, and since going vegan, I have had countless friends go vegetarian or vegan, and my dad has now been vegan for seven years! My mom is an amazing cook, and she is always cooking up a storm of creative new vegan recipes (often thai-inspired) in the kitchen. She also recently did the raw vegan detox class with me at Karyn's Raw Beauty Center. As one of the two carnivores in my family (along with my bro Joe), she really made me proud for completing the class with me and deciding to make some lasting diet and lifestyle changes as a result of the class.
MFA: What are your favorite veg-places to dine in Chicago?
Marisa Buchheit:
Native Foods
,
Chicago Diner
,
Karyn's Cooked
,
Karyn's on Green
,
Karyn's Raw
,
Urban Vegan
,
Amitabul
,
Pick Me Up
,
Quesadilla
... The list goes on. If I had to pick one absolute favorite place, it would probably have to be a tie between Chicago Diner and Karyn's Cooked. My family has been eating at both of these places for years!
MFA: Do you think being vegan has any effect on your fan base, or the people who look up to you?
Marisa Buchheit: Totally! Since becoming Miss Chicago, the vegan community has been the most supportive group of people I could have possibly imagined. I mean, it probably has to do with the common bond over food. I'm all about the amazing vegan food this city has to offer, and I think people are inspired by the fact that there is a pageant girl who likes to eat - delicious vegan food, at that. I think that my veg-friends also respect the fact that I'm working with animal rights organizations, festivals, and events in this city to create more awareness for the lifestyle and to promote animal welfare.
MFA: Since becoming a vegan, how has your health improved?
Marisa Buchheit: Becoming vegan has turned me into some kind of a "superwoman," according to my friends and family. Not trying to sound big-headed or unreasonable at all, but the health effects are unreal. I do not get sick, I have consistent energy each and every day, and I am cheerful and pretty much always positive in life. It's a drastic difference from when I was a young girl and never used to smile. Being vegan has helped me to feel balanced and has given me incredible mental and physical strength. I'm a big time runner, and I'm training for my second full marathon right now - Chi Marathon coming up this October. I've also completed four half marathons and I regularly do strength training workouts, boot camp, cycling, and pilates.
MFA: With your aspirations to become Miss Illinois and go on to the Miss America pageant, how do you plan on spreading the word about a vegan lifestyle? How important is it to share your passion for a vegan lifestyle while competing in future pageants?
Marisa Buchheit: I plan to keep performing and participating at events that support the vegan and vegetarian lifestyles. It has been wonderful being a part of the Green Festival in Chicago, the Veggie Pride Parade, and Chicago VeganMania, and I'll be involved with Veggie Fest this August in Naperville. Aside from these events, I will be spreading the message of health and compassion with many individuals I have the opportunity to meet at different events. I've adopted healthy lifestyle choices and the green-vegan movement as my secondary platform, after my main service platform of music education in public schools. If I become Miss Illinois or Miss America, I will make it a point to speak on both of these important topics when I make school visits or speak at events. I will also support great organizations such as Mercy For Animals in any way that I can, from a promotional, fundraising, or volunteer standpoint. Lots of work to do to spread awareness of our cause, and we are in this together!
Click here
to keep up with Marisa and her race for the Miss Illinois title.
For tips on making the switch to a healthy and compassionate vegan lifestyle, visit
ChooseVeg.com
.