Last week, thousands of people flocked to New York City to celebrate compassion at
The Seed: A Vegan Experience
. The bustling, two-day festival took place at Soho's magnificent
82Mercer
and featured delicious vegan foods, inspiring speakers, pro-veg films, and vegan-inspired workshops.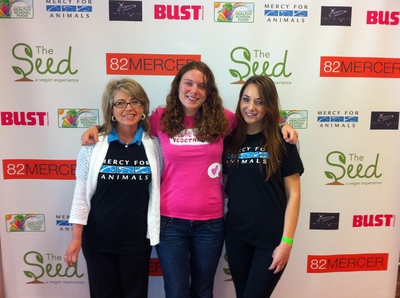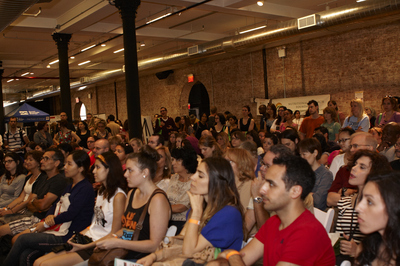 Longtime vegans and veg-curious attendees alike were enlightened by The Seed's motivating speakers, which included
Dr. Joel Fuhrman
,
Brendan Brazier
,
Kathy Freston
,
Jasmin Singer and Mariann Sullivan
,
Colleen Patrick-Goudreau
,
Victoria Moran
,
Dr. Michael Greger
, and MFA's very own
Eddie Garza
and
Nora Kramer
. Film screenings included
Marisa Miller Wolfson
's film
Vegucated
, and
James Costa
's film
Lunch Hour
.
The Seed also featured dozens of vegan food companies that are making veganism a convenient way of life, including
The Regal Vegan
,
Vegan Bodega
,
V-Spot
,
Foodswings
,
Blossom
,
Cinnamon Snail
,
Candle 79
, and
Mac'n Food
, a vegan food truck that drove in all the way from Miami. Other compassionate exhibitors included
Vaute Couture
,
Compassion Company
,
Herbivore Clothing
, and
YEA Camp
.
The mission of The Seed was to provide attendees with "all of the information, inspiration, and empowerment they need to understand why a vegan lifestyle is the way of the future." Considering the legions of inspirational speakers, amazing products featured, delicious food, and captivating workshops, The Seed was an absolute success!
Congratulations to
82Mercer
and
The Seed's organizers
for putting together a truly incredible vegan experience.
For more information on the benefits of a vegan diet, visit
ChooseVeg.com
.
Photos courtesy of Splice Photography.